Medical data entry has emerged out to be a fundamental aspect of every healthcare providers day-to-day activity, but its also time-consuming and tiresome to deal with it, as they can devote it on working for other important profit-creating activities. This not only hampers the entire functioning but also affect the profit margin to a great extent and in turn, automatically puts a strain on the healthcare services you are providing and the quality of your services can soon crack.  And due to the extremely competitive nature of the healthcare sector, many healthcare providers are now trying to outsource medical data entry services so they can focus on the most important aspects of their business.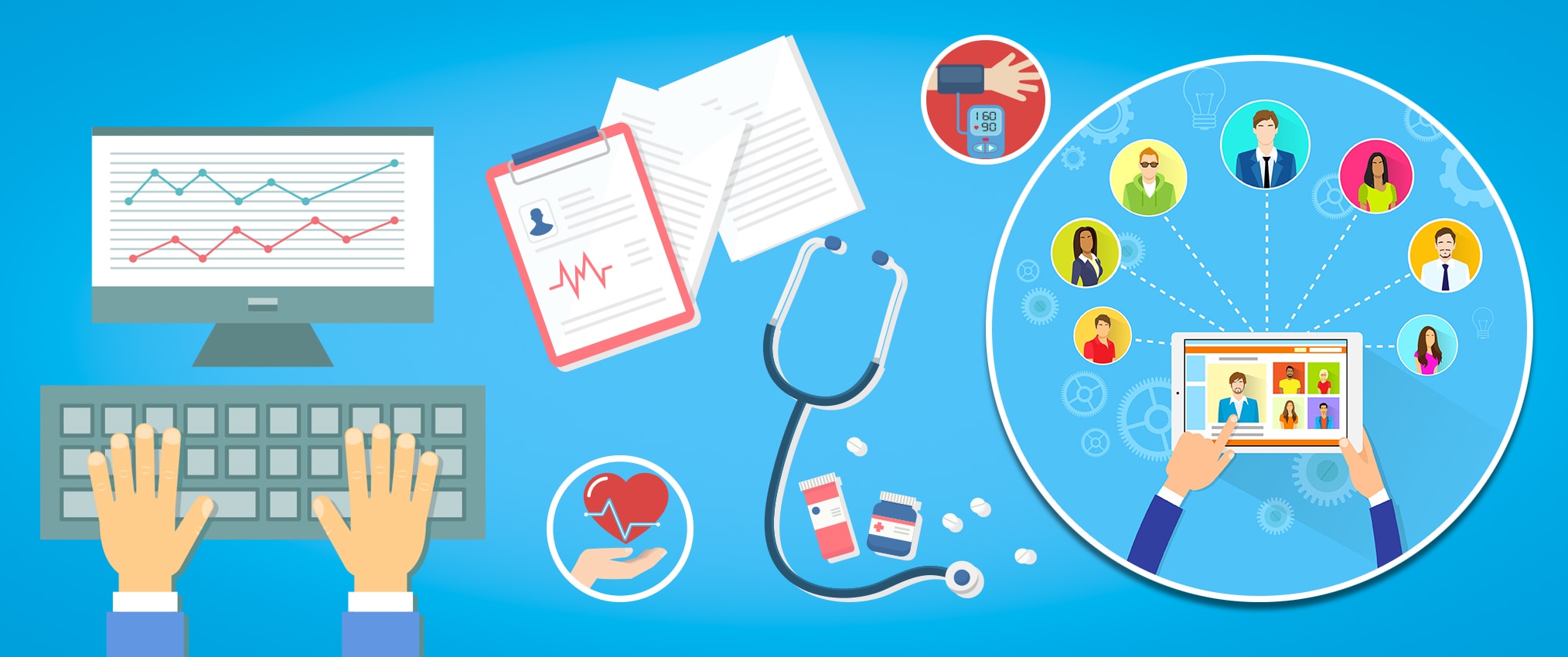 It has become highly essential for medical data to be digitized, as this provides a far easier method for tracking, accessing, and recovering important clinical information. However, the process of digitizing large volumes of medical data into an electronic format can be quite a time-consuming task for the business. So to avoid this they handover their medical data entry task so that now no longer their workforce have to struggle as they work through piles of paperwork and strive to coordinate them in a comparable manner.  Thinking about what the real benefits are and how it can impact our healthcare sector. Take a look at the below-mentioned pointers.
1. Access to skilled professionals
If you want your medical data entry task to be handled and processed correctly then you need it to be dealt with by someone who is professional in the concerned field. You should be very careful while dealing with the data of your patients as any alteration or misplacing can result in an absolute variation in the well-being of your patients. Therefore outsourcing your task to a dedicated services provider, whose way of generating profit is via dealing with data entry works, allows you to have a clear conscience that the data is being handled by well trained and highly professional data entry experts. So you can be assured that your work will be delivered with topmost quality with zero error. And with a reduction in error, your patients will be more satisfied which in turn can gain you more inflow of profit.
Dealing with patient data is a highly complicated task but it very much essential that these data should be handled with utmost care. This can be hard for you because maybe this is not the only field you might be dealing with, and chances are high that the data can be misplaced with other data. Good enough to say, outsourcing companies are aware of this concern and, make sure that their employees sign a non-disclosure agreement while entering into a new project. They make sure that the data regarding patients are safely kept and are protected from any loss or theft.
3. Access to upgraded technology
Proficient medical data entry outsourcing partners will employ the latest and upgraded documentation tools that guarantee data quality. Employing software usually takes in large investments and rigorous training which cost a lot for the healthcare companies as it involves huge overheads. But for outsourcing companies, they can invest in tools and technologies as it is there core competency.
4. Focus more on core business functions
Healthcare concerns have a core and non-core areas. By giving more focus to the non-core activities like data entry, they lose out a lot of efficiency in their resources and employing internal staff members to do the data entry tasks which in turns affect the overall functioning of concern which therefore leads to a dropping down of profits. By outsourcing, healthcare data entry, it relieves the healthcare concern from all the above hassles and enables them to give more attention toward their core activities. This can result in higher profits and improved proficiency.
It is very much factual that the world is stepping into a digital era and the healthcare industry is not an exclusion. And as a result digitalization of medical records has also amplified the demand to outsource medical data entry requirements, to experts.
Insurance claims processing.co.uk can assist you with all your back office healthcare services and help you to digitize all your medical data and also provide backing to healthcare providers to successfully cope up with their healthcare data. We very well know the significance of upholding security and confidentiality while managing the data concerning healthcare and in matters relating to with HIPAA compliance.